| | | |
| --- | --- | --- |
| | Torcs Car Setup Editor is an Open Source program with the GNU GENERAL PUBLIC LICENSE designed to edit the physics of cars for TORCS (The Open Racing Car Simulator). | |
Cars for TORCS

To install in linux and windows you will only need to unzip and copy the files to your torcs installation directory (detailed instructions in the zip file)





Downoload TuxKart and drivers for TORCS

This download contains.
TuxKart (from SuperTuxKart)
Clone of Olethros Driver for this car (10 Karts) already compiled for linux and windows.
Installation instructions




Available to dowload soon


Available to dowload soon

Download the car formula-torcs.

This Open wheel car model (f1) has 771 cv at 1600rpm. You can edit the phisics by using the TORCS car setup editor.
Drivers into TORCS
The vicente Racing Team will be a racing team for torcs. This robot is being developed an in the near future it will be finish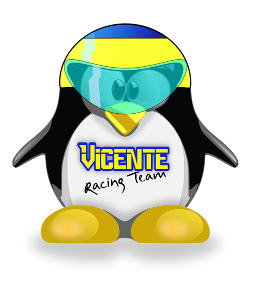 ed.
Formula 1 cars and Trakcs into TORCS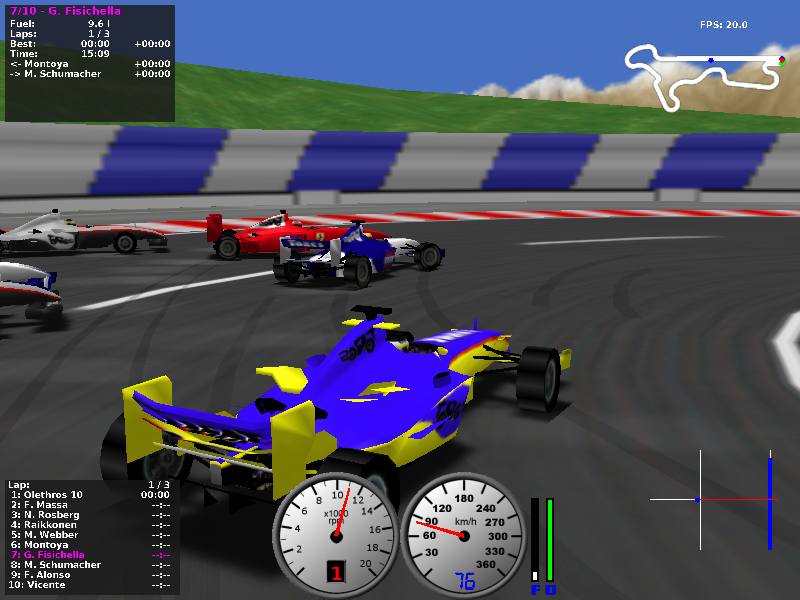 TORCS (The Open Racing Car Simulator)
is the best game to edit and modify that exists.
We can modify every thing: cars, tracks, phisics of the cars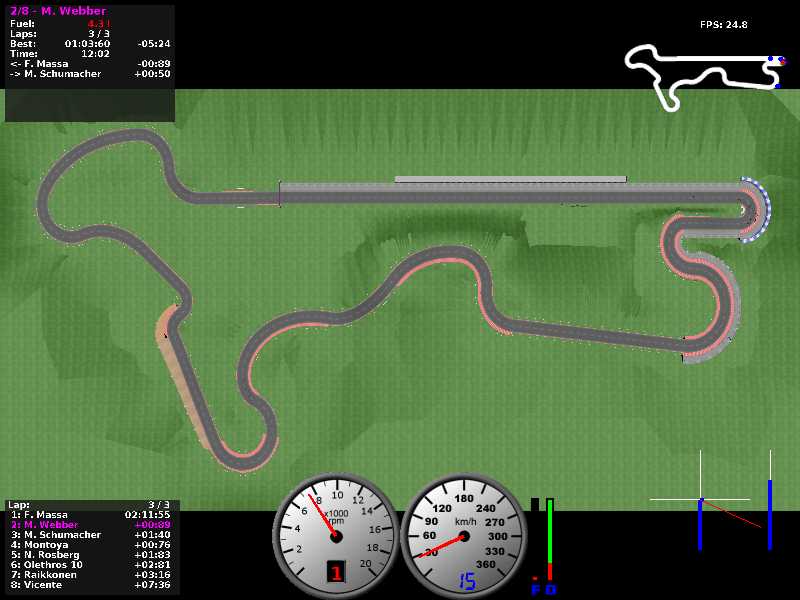 (engine, suspensions, gears,...) in few minutes. TORCS have a version for Windows and for linux.
Go to Torcs Section of my home page.
Renders of gp4 cars with Blender
In this tutorial I explain how to make a render of a gp4 car (from the .gp4 files) with the open source (and free, of course) 3D design program blender: Blender Tutorial