The next step is to set the surface of the car smoth, to do it press F9 on your keyboard and then select SetSmoth.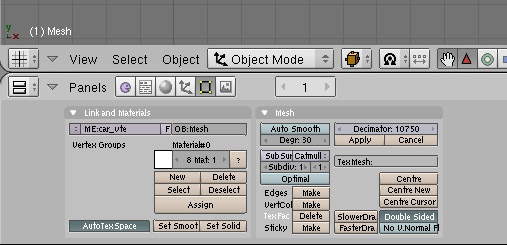 Now go the the the Texture butons by presing F on you key board and add a new teture, on the list select image and then click on the load image buton and select your image on the file window that will appear (you can use jpg format, tga format... I'm using the tga format.)





Finally add a name for you texture (click over the Default name (Tex) and write your name).





Do the same for all textures. To add a nex texture click over a empty slot and clic over Add New.